Ron's Sign Shop in Hubbard, Ohio made the panels for my outside sign pole - my landlord put them up today.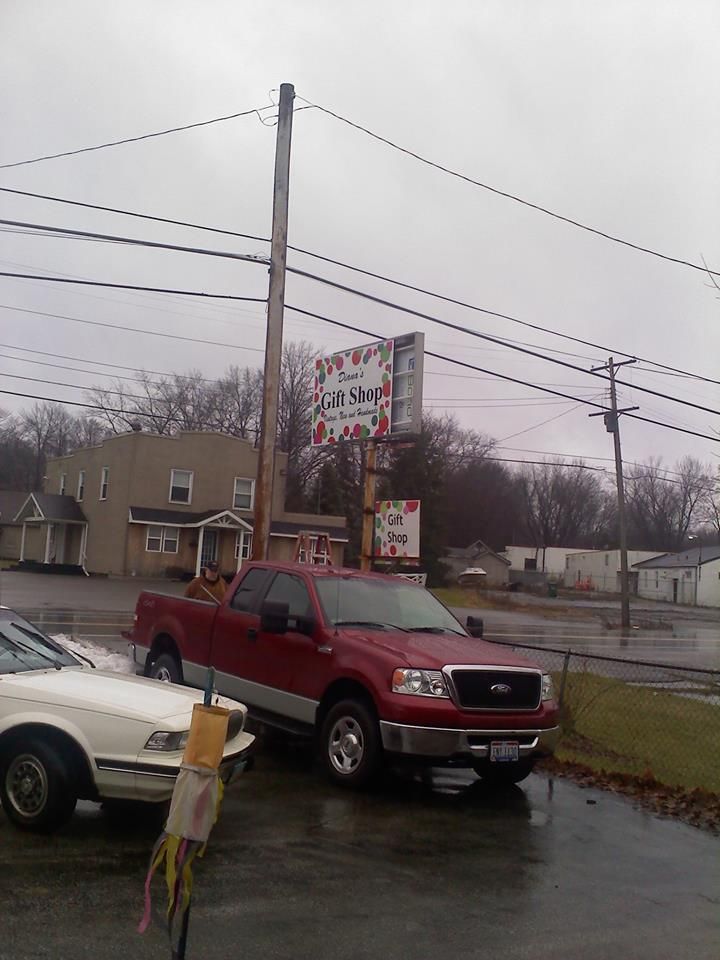 Tags: dianas, dianas gift shop.hubbard, hubbard gift shop, hubbard ohio, sign
---
Posted at: 12:12 PM | 0 Comments | Add Comment | Permalink
This was a video interview from January, 2013 showing off our gift shop:
http://www.youtube.com/watch?v=kzigvYJONHk
Mom hadn't been able to work with me at the gift shop for a few months as the cancer and treatments made her so tired, but she made a special trip to be here for this video interview to support me and our gift shop.
It was the last time that she was able to come in. :(
Mom lost her battle with cancer on March, 25, 2013.
I am so happy to have her included in this video - if only for a few seconds.
I love you and miss you Mom and I'm trying to make our gift shop one of THE best local places to shop ;)
Tags: gift shop, goldie burrell, handmade, hubbard, hubbard ohio, hubbard ohio gift shop, information, interview, mom, video
---
Posted at: 04:23 PM | 0 Comments | Add Comment | Permalink